Users
Manage team members
Managing Team Members
The user settings screen can be accessed by clicking on Settings from the Navigation Pane on the left hand side of the screen. Once there, be sure to click on the Team & Profile tab at the top. This allows for the management of users in your team.
My Profile
Click on My Profile for updating your own user profile such as your name and profile picture.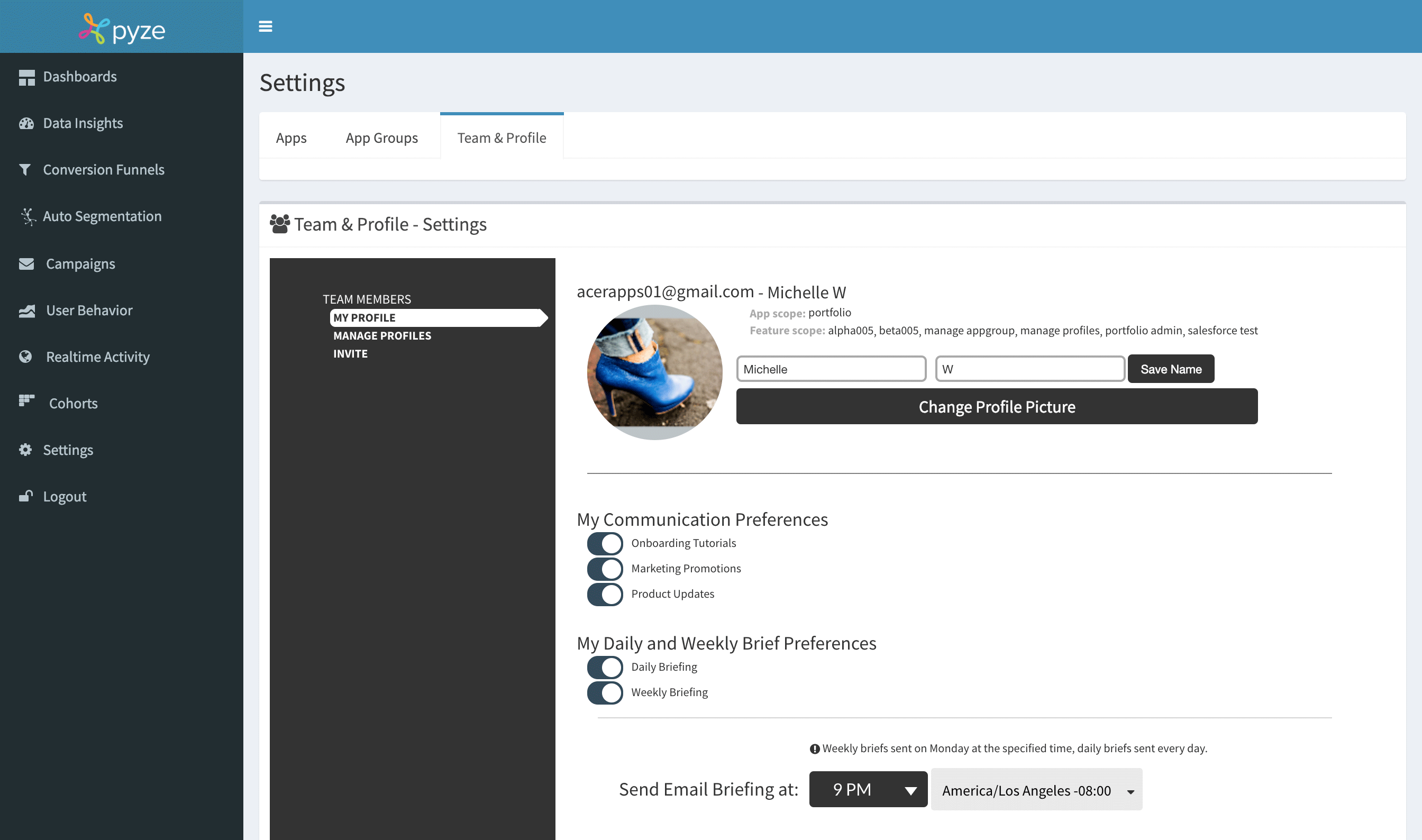 Manage Team Member Profiles
Manage Profiles allows a user to manage other accounts with access to the portfolio. Editing a Scope determines what apps an account has access to along with the tools the user is able to access, such as managing other user accounts.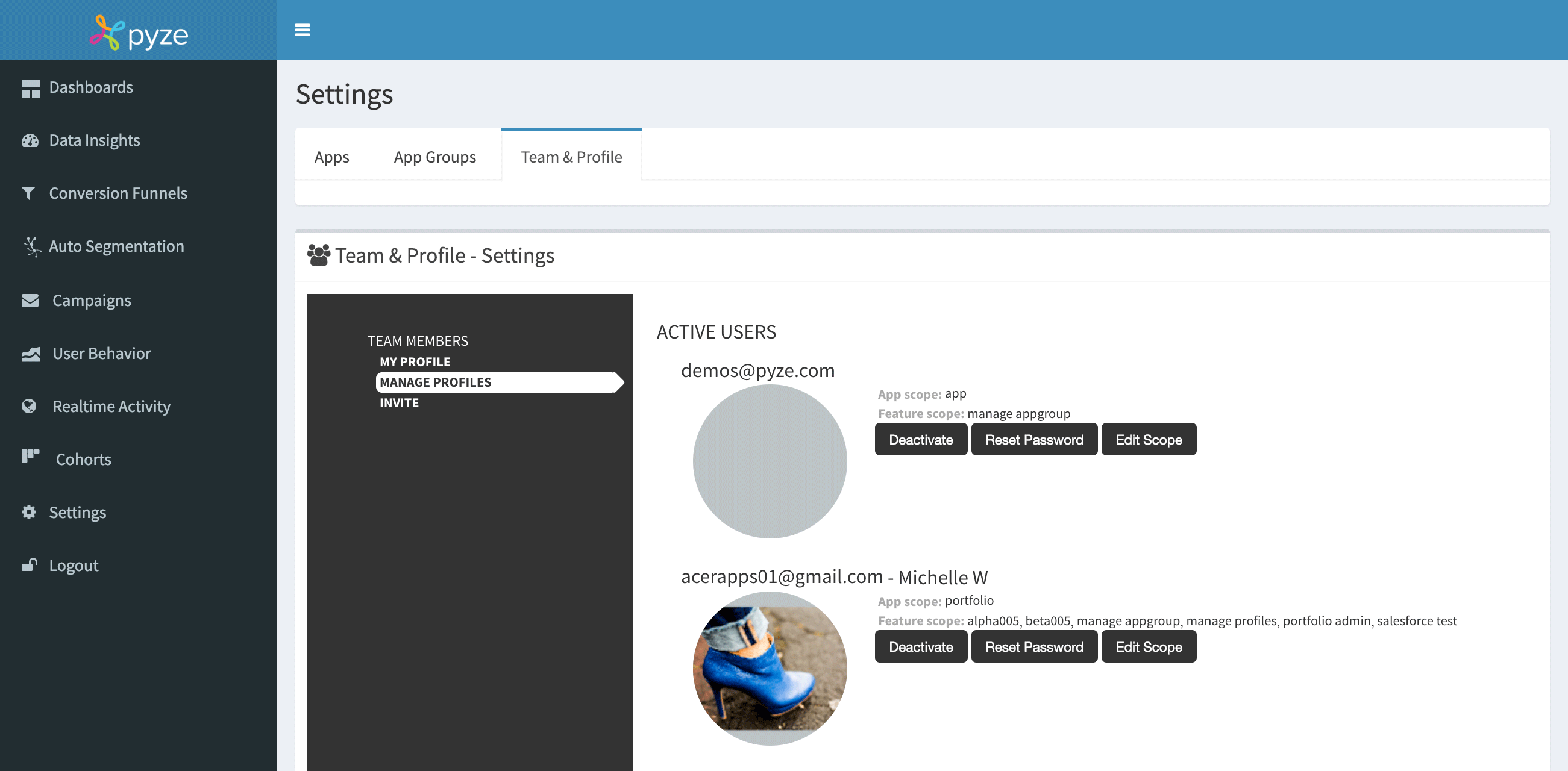 Invite Team Members
The Invite Team Members Page gives access to new users with a preset scopes of accessibility for the entire app portfolio both in terms of App Scope and Feature Scope.

App Scope: App scope enables providing access to certain set of apps that can be set at a portfolio level, platform level or specific app level.
Feature Scope: Feature scope provides access to intelligence and account features of the platform.
---
Last modified 2020-12-04