Data Sources
Capture Data from Apps, Websites, and back-end data sources
The Pyze product is designed for managing multiple apps, websites and data sources.
Create an App inside pyze to get a Unique AppKey to track the data from your application
Adding a Data Source
To add a Data Source to the Pyze platform, begin by selecting Settings from the Navigation Pane.
Under the Apps Tab, click the Add App+ button at the top right of the window.
Enter the Data Source Name, Application URL (if available), Platform and the Data Source's Timezone.
Copy the Pyze App Key and visit the Development Center for integration instructions.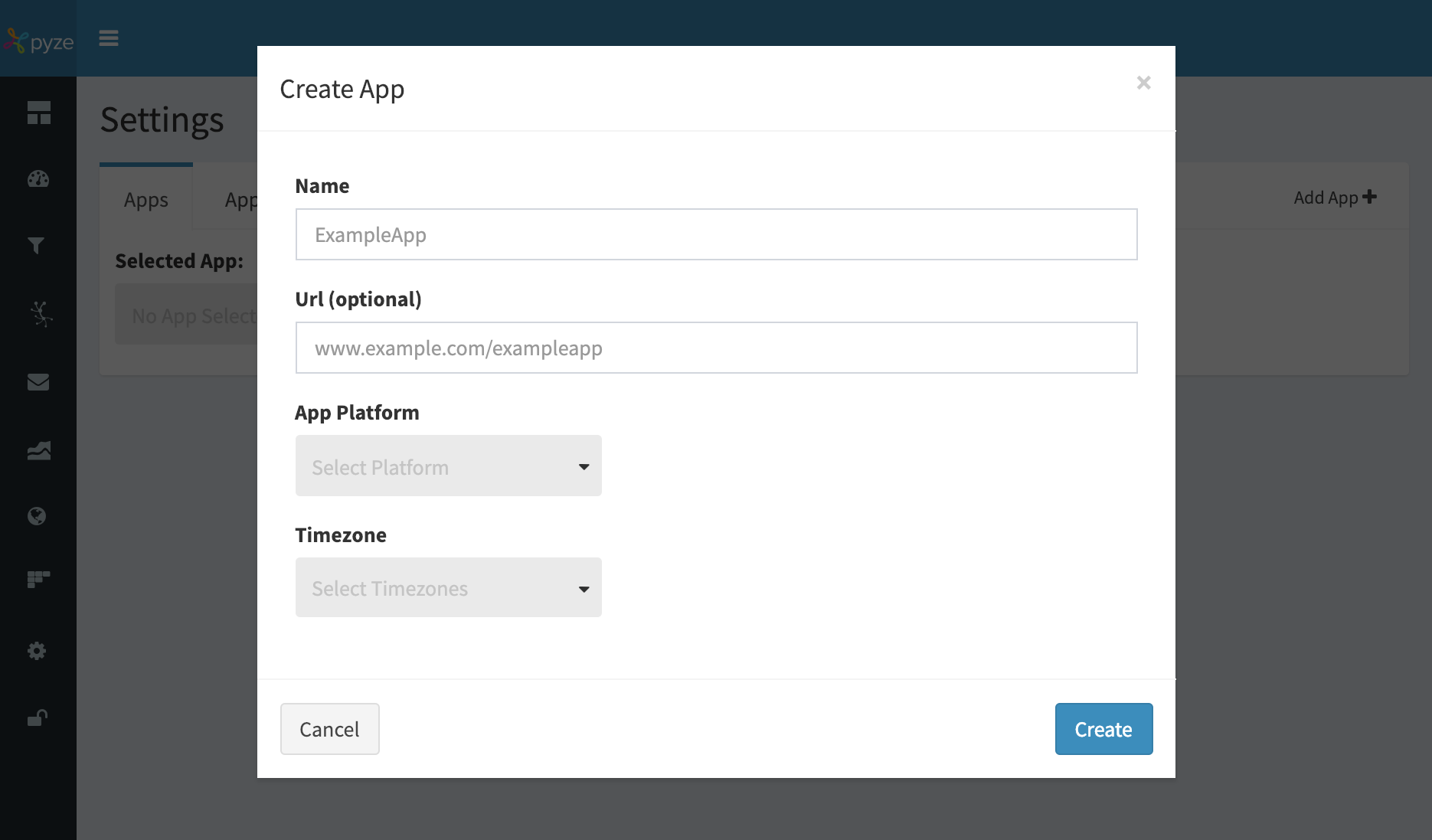 ---
Last modified 2020-12-03